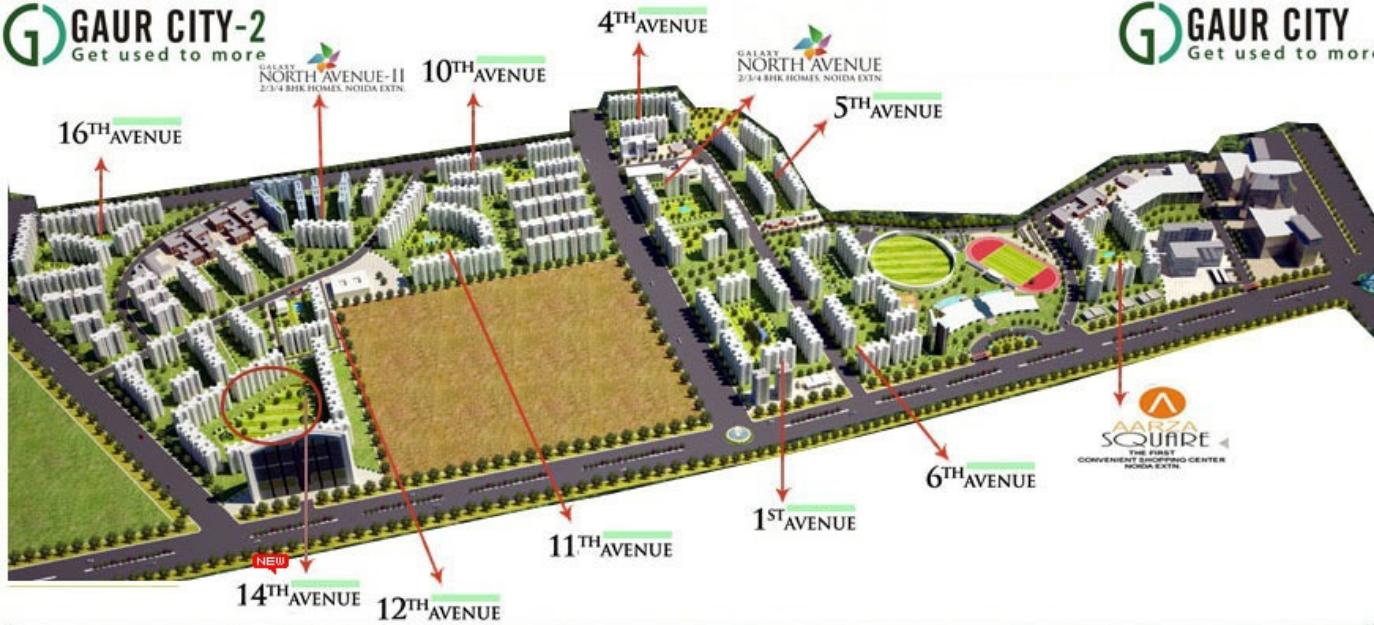 For the residential and commercial purposes the townships play a vital role. Due to the development of township and other infrastructures in Noida, the business organizations have got a new hope of success and profits. Irrespective of the fact that it's through some other entrepreneurship the people will certainly make heavy profits from these infrastructures.
Gaur smart homes flats are part of the Gaur city 2 township project which is situated at Noida extension. This township has several types of the modern facilities like garden, park, schools, kids play area, hotel, hospital, covered car parking, commercial spaces and sports courts of the different types.
Gaur City is one such organization is handling these kinds of infrastructure projects. It is a real estate company which is popular in Delhi/NCR for making affordable plots and apartments that best suites the requirements of your happy living. Gaur City in Noida has carried out the Gaur City Noida Extensions Projects which has all the facilities for its residents. The project of Gaur City which is located at Noida Extension is aimed at providing space to people for commercial and residential use.
The project of Gaur City is an upcoming township that serves as an ideal residential place. It can be considered as an s one-stop destination for people who are searching for property in the form of well-developed Gaur City flats, apartments and offices that are ready to use. If you are looking for a state-of-the-art infrastructure and all other basic amenities at your place then Gaur City is best for you.