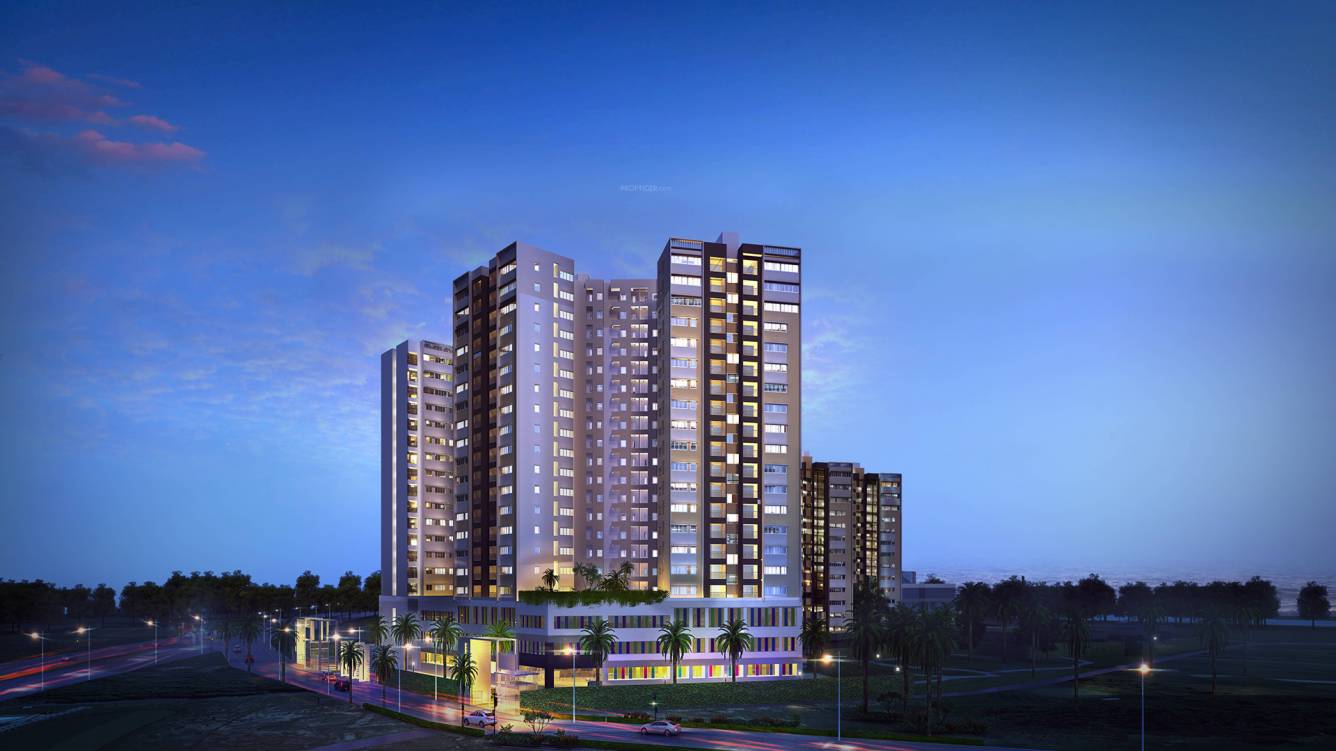 Godrej Woods Phase 2 is an epitome of luxury and well crafted homes for those who want to live in elegance. Godrej properties which has been known to create the best of the homes for the buyers who want to look somewhere not only for a property but a home that is full of a legacy. Godrej Woods Phase 2 is one of the best in class homes and it gives a sophisticated lifestyle which makes you feel elevated. It also makes you feel the most urbanized persona and takes you to the natural surroundings as most of the area has been developed as a wood or forested region that gives extra freshness with cool breeze. CRC Joyous Greater Noida West / Property in Noida / Apartments in Gaur Yamuna City
Godrej Woods Phase 2 offers homes within the premium projects in Sector 43 and is one of the most well planned, safest and greenest of the homes in the cosmopolitan areas of Central Noida. Godrej Woods Phase 2 is also having one of the best golf course within walking distance making it a unanimous choice for the golfer in you who want to spent time making the perfection in tee and beyond. Godrej Woods Phase 2 is a home that has been made with partnership by Shipra Group which is already known to create some marvellous projects in Delhi-NCR. Godrej Woods Phase 2 ensures the residents with some of the best choice to lead a life of luxury and comfort at the price which you can afford.
Godrej Woods Phase 2 homes with an area for 2 BHK which comes in type 1A and 1B as 1255 sq ft. Godrej Woods Phase 2 is having 3 BHK with type 1A, 1B, 1C and Type-2 with an area of 2088 sq ft. Godrej Woods Phase 2 offers some of the best amenities such as a terrace coffee shop, barbecue area, rivulet flowing along the forest, 2 Infinity edge swimming pools, elevated walkway, urban farm, 600 trees plantation creating an urban jungle, s tar service, fitness center, childcare facilities, spa, badminton court, indoor games, gym, indoor restaurant, club house, state of the art sauna and steam room, 15 seater miniplex, yoga terrace along with squash court making it a great place to live.
Godrej Woods Phase 2 is also with certain location advantage such as Dadri Road within a distance of 150 meter. The DND Flyway at 5.2 Km, Central Business District at 3.5 Km, World trade tower at 4.4 Km. It also have Noida Golf Course within 950 meter and Okhla Bird Sanctuary at a distance of 4.5 Km. The monumental Akshardham temple is just 12 kms away and also the nearest Metro station is also easily accessible. The growing business development region such as Jewar International Airport is very near to the Godrej Woods Phase 2 making it a great place to live.
Godrej Woods Phase 2 architecture is done by renowned architect WOW, Singapore. Seeing all these it has an apt price of Rs 1.25 crore to Rs 1.37 Crore for 2 BHK and 3 BHK for Rs 1.83 crore to Rs 2.10 Crore while the 4 BHK is priced at Rs 2.71 Crore to Rs 2.95 Crore onwards.