Projects in Yamuna Expressway attract another big investment as the entire stretch is known to add superior connectivity. The commercial residential and mixed-use development makes it easy to buy options. The entire development leads to better lifestyle developments and creates one of the cosmos that reflects better vibes, and expandable homes as villas. Many residential apartments, plots, and homes are farmhouses. The project makes it easy to manage lifestyle and the entire area has a superior form of connectivity. The residential project gives you better ways to connect as the Jewar airport is nearest to this settlement. Also, the highway connectivity is supreme as the project connects with the Yamuna expressway and Noida-Greater Noida Expressway. It adds with best form of road connectivity that makes it easy to enjoy long rides and also reach home easily. The project area will soon connect with Ipod taxis which is a new form of transport from Jewar Airport to Noida Film City. CRC Joyous Master Plan, Fusion The Brook Master Plan, Fusion The Rivulet Master Plan, Palm Olympia Phase 2 Master Plan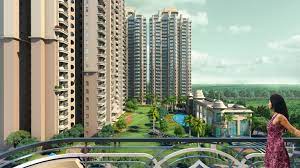 Projects in Yamuna Expressway are ideal for settling down with friends and families as there are a huge number of projects. Most of the projects come with RERA certifications and guidelines that make it easy to enjoy assured properties. The project also gives higher returns on investment, capital appreciation is another big factor that comes with the project. The project creates an atmosphere that is vibrant and with better ways to enjoy a lifestyle. It makes an ideal environment as part of the lifestyle homes. The development comes with superior lifestyle homes that have more to give in terms of space. The residential project adds 2, 3, and 4 BJK homes, and the homes are also with 5, 6, and up to 7 BHK which are villas. The residential projects have all the necessary amenities and better specifications.
Some of the projects in Yamuna Expressway are with RERA ID as well. They are CRC Joyous, Gaursons Hi-tech Runway suites, Purvanchal Royal City Phase 2, and Oasis Grandstand. It has some of the developments that are new and with Nimbus Express Park View 2, RR Royal City, Greenbay Golf Village. The residential plots are for sale by YEIDA as Yamuna Expressway Industrial development authority that connects with all needs of buyers. There are projects with the likes of 32nd Parkview Gaur Yamuna City, Viridian WTC Riverside residences, Himalayan Platinum City, Vrindian The Quad Residences, and ATS The Hedges. It has Purvanchal Royal Square, and Skyline Grandprix Apartments that connect with the project.
Projects in Yamuna Expressway that connect with your needs as the commercial developments are in huge numbers. It adds Gaur Yamuna City, WTC Noida, Lord Krishna Mart, and Lord Krishna Medley. It has WTC Spire One, NX One, and Gaurs Runway Suites that connect with projects. Some of the other projects that connect with new launch developments as Presithum, Godrej Golf Links Crest, Migsun Jorbagh, Migsun Galleria, and Ajnara Panorama facing F1 Circuit. It has Solitarian City Turbo, Ajnara London Square, Gaur Krishna villas, Gaur Yamuna City 16th Park View, and Gaur Yamun City 32nd Parkview as some of the prominent developments that connects with the needs of buyers and investors.