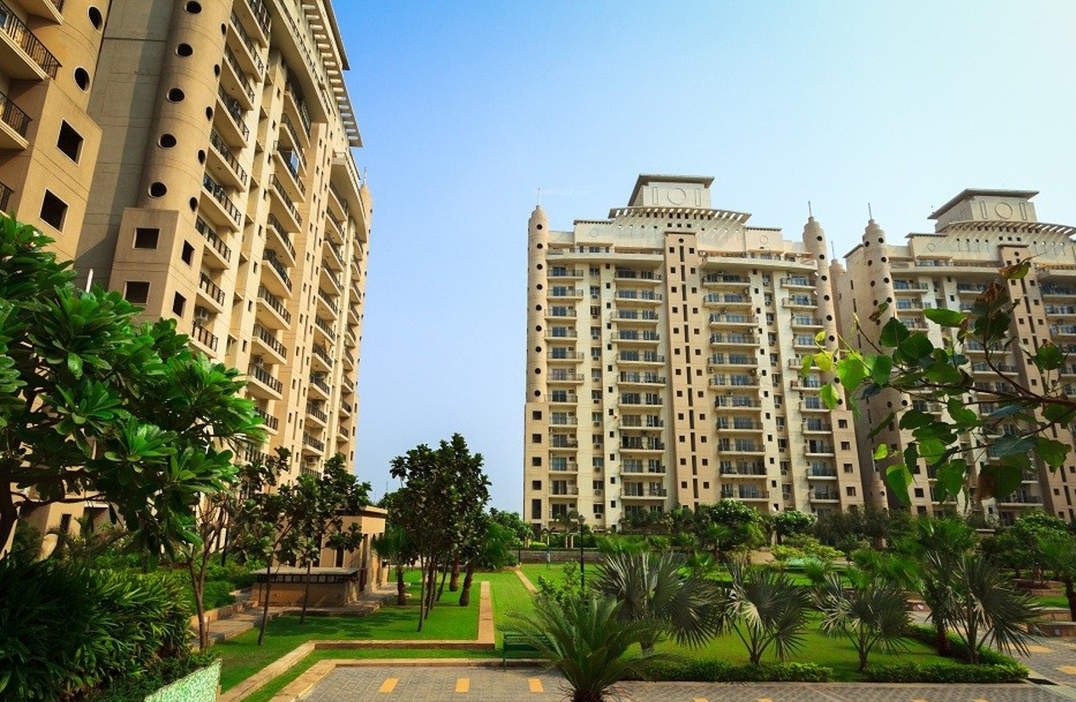 Resale property are always in high demand as they give an opportunity to enjoy semi furnished and furnished flats. The project developer at times also gives the ready to move in flats at premium location. Now, talking about the project development all along Greater Noida West which is known as Noida Extension comes up with best of the projects by various high profile developers. The likes of Gaursons, ATS, Ajnara and similar projects makes way with all the amenities, better specifications and lifestyle necessities. The business development with projects that are ready to move in and under construction can be seen all along up to Greater Noida. The connectivity is never an issue as the entire stretch connects well with metro connectivity and highways. The Greater Noida-Noida Expressway, FNG expressway and Yamuna Expressway all pass within few kilometers from Greater Noida West that adds to superior connectivity. Gaur The Islands location / Resale Property in Greater Noida West / Gaur City 4th Avenue location
Now, talking about resale property can be find with the various prime factors which comes with flat dimensions or area. Most of the projects all over Delhi-NCR finds the flat with higher price for less square feet. On the contrary the projects at Greater Noida West has higher dimensions at less price that makes the buyers fulfill its wish for higher price value. The amenities which cannot be counted on fingers and adds to the higher value of the projects lets you enjoy with better developments. The specifications for the project adds more with better specifications that lets you enjoy homes with most of the necessities. It comes with better tiles, floor specifications, ambience and over all quality of flats that makes it with better project details. It adds to the good resale property at Greater Noida West that makes it easy for the people to buy the project as most of the aspects are fulfilled with the projects.
If one looks forward to developers which has put all the buyers to get more out of the project then Gaursons adds with the high value projects all over Greater Noida West. With Gaur City coming up with better project developments with its project Gaur City 5th Avenue, Gaur City 7th Avenue, Gaur City 1st Avenue, Gaur City 12th Avenue, Gaur City 14th Avenue, Gaur City 16th Avenue. It has Gaur City 11 Avenue, Gaur City Sanskriti Vihar, Gaur Saundaryam, Gaur Atulyam all fulfills the necessity of buyers. The well manage residential complex not only makes it a safe option to buy with good resale value but also fulfills the needs of the most basic aspect of your own home.
The other developer which has higher value homes available with resale property in Greater Noida West are ATS Rhapsody, ATS Homekraft Happy Trails, ATS Nobility, ATS Greens, ATS Destinaire. These all projects are one of the best buy project with good resale value that adds with higher value. The amenities and specifications makes way for better development with properties that fetch higher market rates adding to good returns. There are many other similar projects as Exotica Dreamville and that makes it one of the best market for residential buyers.