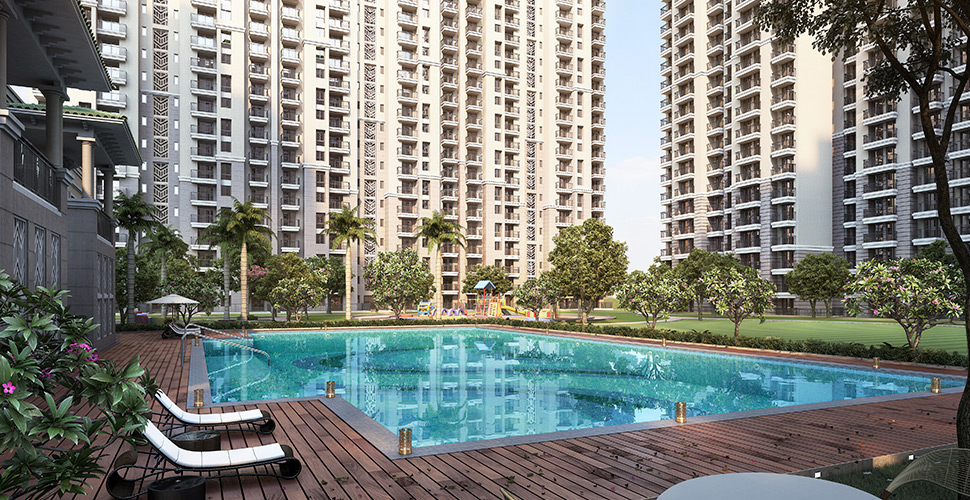 An Affordable home apartments in Raj Nagar Extension, Raj Nagar Extension at NH 58, Ghaziabad, is a unique experiment over 15 developers have jointly promoted Raj Nagar Extension, even naming it an extension of the already established Raj Nagar area of Ghaziabad. All 15 developers have come together to market projects in an area that is along a major transport corridor, unlike several other places, where despite geographical clustering, developers largely sell individual projects. This was only possible as most projects were affordable and hence attracted end users from the nearby vicinities also, who had traditionally been kept out of the market because of affordability issues. This makes the locality extremely popular with middle and lower middle class buyers as well as first time young buyers who are looking to purchase a home to stay in. The joint marketing strategy has worked wonders as buyers have several options of two- and three bedroom apartments to choose from.
Thought the projects aim is to render 'affordable homes' to end users, developers are not compromising upon the amenities, this housing units have. A 15-minute drive from Delhi and Noida due to strategic location Raj Nagar Extension project is unique in itself and it's the first project across the Delhi NCR (National Capital Region) where so many developers have come together and have constructed dwelling units in a similar category. Being newer, developers at Raj Nagar Extension provides the best surroundings and amenities to end users. The quality of construction and atmosphere is also a focus area for developers, apart from low-cost housing. ATS Pious Orchards Price List / ATS Pristine Golf Villas Price List / ATS Greens Apartments / ATS Picturesque Reprieves Phase 2
The Who's who like Ajnara India Limited, Ashiana Homes Private Limited, Nitishree Infrastructure Limited, SG Estates Limited, Shree Energy Developers, among others have currently constructed approximately 10,000 housing units. Affordability, Even though the houses here are broadly the affordable, every developer is offering different types of apartments in floor area and categories terms. On the whole, apartment size varies from 400 sq ft to 1,700 sq ft (1BHK-4BHK), in a price range of affordable. This price range is much more affordable as compared to the average prices of projects coming up in Noida, Greater Noida and Indirapuram. Most of the developers are offering 10% discount on inaugural prices. This makes Raj Nagar Extension a destination for a wide band of middle-class end users, offering choices ranging from a 1BHK for Rs 15 lakh to a 3BHK for Rs 50 lakh, with facilities like entertainment zones, space for parties, events and business meetings, shopping arcades, and jogging tracks.